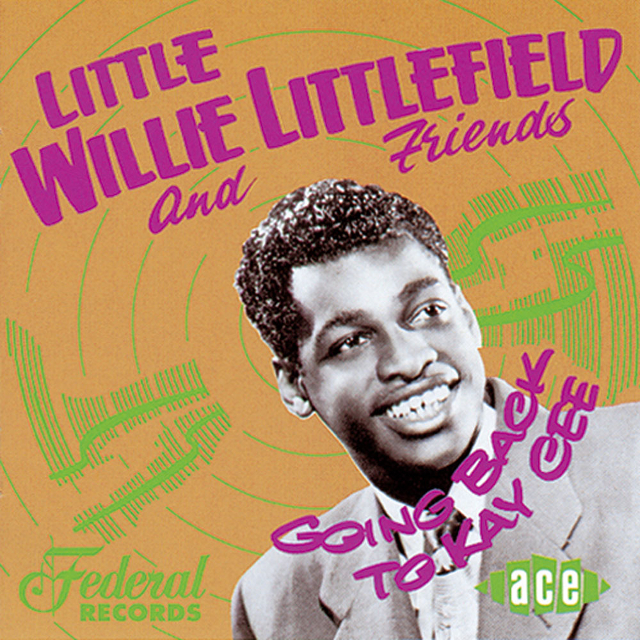 While the song "Kansas City" is officially credited to rock 'n' roll demigods Lieber and Stoller, the first man to record it, then-20-year-old Little Willie Littlefield, often claimed in the ensuing years to have written it himself.
It's not hard to believe Littlefield had at least a hand in writing the song. After all, it was he who was hanging out on the corner of 12th Street and Vine in 1952, not Lieber and Stoller. They apparently never visited until 1986, to receive a key to the city.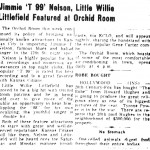 According to articles and items in the "Running the Scales" column by Bee Flatt in The Call, Little Willie played the Orchid Room, located at the intersection made famous in the song lyric, in June and July 1952,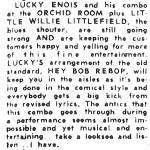 immediately before heading out to L.A. for an August recording session helmed by Ralph Bass. Those songs included "K.C. Loving," released later that year on the Federal label.
In retrospect, "K.C. Loving" swings. It's a happy meeting of boogie-woogie, jazzy saxophone and proto-rock 'n' roll. But according to several sources, it hardly made an impact outside of the West Coast. It didn't chart.
Apparently, though, Wilbert Harrison heard it, and his rollicking 1959 resurrection of the tune as "Kansas City" for the Fury label shot to Number 1 on the Billboard pop and R&B charts. That occasioned the re-release of Little Willie's original, along with versions by Hank Ballard, Rocky Olson and Little Richard, with Richard adding different lyrics and welding it to his earlier "Hey-Hey-Hey-Hey!" Richard's medley was the one covered just a few years later by those four lads from Liverpool, taking the song to new heights of popularity.
Meanwhile, Little Willie was fading into obscurity that was only to be relieved when he began touring Europe in the late 1970s. He moved to the Netherlands around 1980 and continued to perform in Europe — and occasionally the United States — until very recently. He played the Blue Room at 18th and Vine in 2008. According to his manager, Rolf Schubert, in this Washington Post obit, Little Willie Littlefield succumbed to cancer June 23.