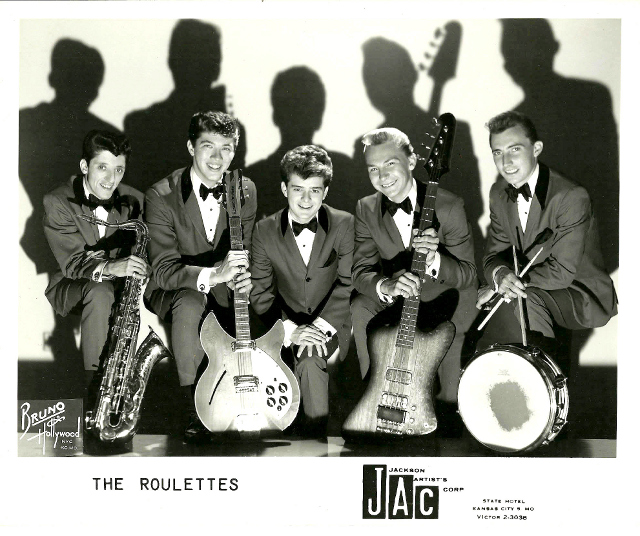 By Darby Anderson
Drummer Billie Organ, a.k.a. "Billie O," is a local legend, a rock 'n' roll pioneer and a master of many musical styles. Together with his brother Danny on bass guitar, they formed the rhythm section of several of Kansas City's best and earliest rock bands, touring throughout the country.
In 1959 Billie traded a 1937 Ford to Ray "Bags" Bagby for his first set of drums and never looked back. By the age of 19 he was pulling down $60 a week at the Rainbow Club in downtown Kansas City, working for J.B. Russell. Next he joined bassist Buddy Ross and guitarist Garry Mac to form the Bygones, perfecting the "shuffle" rhythm on the drums.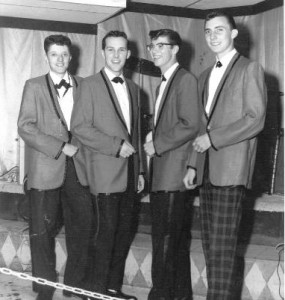 The Bygones gave way to the Roulettes, where Billie and Danny, along with Garry Mac, backed the talented singer and dynamic frontman Danny Gregory with more of a blue-eyed soul sound. When they weren't playing, they were practicing, honing their sound and studying the competition.
The Roulettes wound up competing with The Stragglers, a popular band from Omaha, Neb. Stealing members back and forth from each other became a kind of sport. Half of Joe Anthony's Stragglers would eventually help to form Electric Flag. Garry Mac formed the Mac Truque, which released an album in 1969 on Capitol Records.
On one of his trips to Omaha, Billie noticed a young man with big dreams who just wanted to help out in exchange for learning more about playing the drums. That's when Billie befriended young Buddy Miles, giving Buddy lessons in his spare time between gigs, often in his hotel room. Their friendship was cemented long before Miles joined Mike Bloomfield in Electric Flag or Jimi Hendrix in the Band of Gypsys.
California soon beckoned, and Billie took off to seek his fortune there, playing the 49er Club near the Sunset Strip and the Showcase Club in Oakland, among others. His reputation as a drummer quickly grew, and Billie caught the eye of talent scouts for the newly forming "Shindig" music program on ABC (1964 – 66). Host Jimmy O'Neill and Producer Jack Good were lining up top talent for the show, including Glen Campbell, Billy Preston, Leon Russell, James Burton and Bobby Sherman. With good reason, too, as the Beatles, Stones, Beach Boys and Who were soon to appear on the show.
After several talks, Billie was tempted but turned down "Shindig," unsure about the new television concept and what it would do to his schedule. He was already riding high with his own band, working with and sharing the stage with legends like Ike and Tina Turner, Chuck Berry, Lou Rawls, Johnny "Guitar" Watson, Bobby Freeman and Jimmy Reed, to name a few. "Shindig" kept searching for its drummer, eventually offering the job to session man Chuck Blackwell.
Wasn't ever greater success sure to follow if Billie just kept on the same path?
What followed instead was war. Billie was drafted to serve in Vietnam. By the time his "in country" Army tour came to an end, his base was being bombed almost nightly by the Vietcong. Something even more foreboding was in the air. The day Billie left Vietnam, he felt extremely uneasy. Barely an hour into the flight after leaving the remote airstrip, the pilot notified those on board that he had just received shocking news. Both the base and the airport they had just left had been overrun. The Tet Offensive had begun. To this day, Billie doesn't know whether any of the people he said goodbye to that morning survived.
Back in the States, times had changed, but Billie continued to play music on his own terms. Again with his brother Danny, he founded a band called American Sound Ltd. He and Danny also started a painting company that continues to this day. Tragically, Danny's life was cut short in a car accident in July 2001.
Buddy Miles' death in 2008 put the kibosh on a reunion of KC/Omaha musicians Miles was planning, to include Billie on drums.
For over 50 years, Billie Organ's talent and uncompromising drive to create great music has left a lasting mark on the Kansas City scene. As of 2012, you can still catch him playing around town at places like Accurso's and B.B.'s Lawnside BBQ, and at The Phoenix, where he is often invited to jam. He is a true rock 'n' roll survivor.