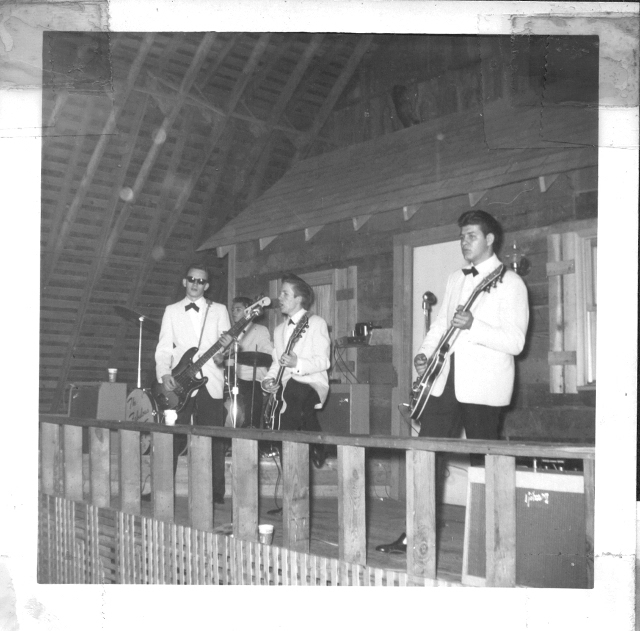 If it was not the Kansas City area's earliest and most consequential rock club, The Soc Hop was certainly one of them.
Created in 1960 in an old cattle barn near the northwest corner of 95th Street and Metcalf Avenue, The Soc Hop was part of the transformation of Johnson County, Kan., from rural to suburban. (Click on map/business card below right and all thumbnail photos on this page to enlarge.)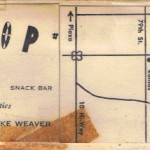 It was the creation of brothers-in-law Mike Weaver and Ed Bowers, who saw it as both a money-making opportunity and a place for their seven teenage children and their peers to have some fun.
They transformed the barn into a club that packed in teens by the hundreds to dance to the blues-rockin' house band, Roger Calkins and the Fabulous Silver Tones.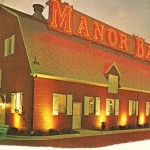 The fun at 95th and Metcalf lasted just two years, however. The Soc Hop predated the city of Overland Park, having gained a two-year operating permit from Mission Township. OP denied them renewal in 1961.
The partners didn't miss a beat, though, turning the former Silver Spur Country Club at 8940 Quivira Road in Lenexa into a new Soc Hop by the summer of 1962.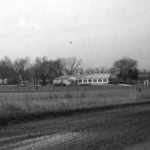 Based around a swimming pool complex, the new Soc Hop also contained a barn-like auditorium with a stage and wooden dance floor, plus an outdoor stage.
The crowds followed the proprietors to the new Soc Hop, but so did some of the problems with crowd control. That and a broken filtration system that closed the pool during the summer of 1963 spelled doom for the second Soc Hop after just two seasons.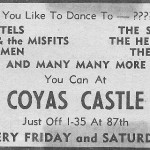 The place had once last hurrah when auto salesman Clair Beeman reopened it in 1967 as COYAS Castle. COYAS was an acronym for Club of Young Americans. But again, the club lasted only a couple of seasons.
So, did you attend a dance at The Soc Hop or COYAS Castle? What bands did you see? What was it like? Please leave a comment below.