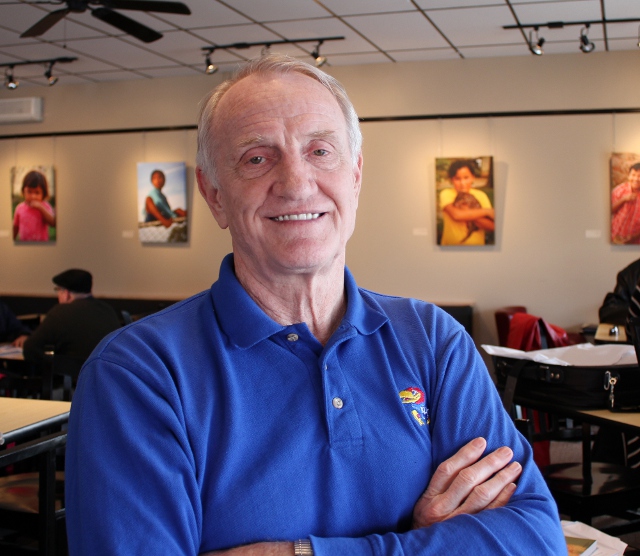 If Kansas Citians know him at all, they likely know Ray Hildebrand from his 14 years as an executive of the Fellowship of Christian Athletes, the evangelistic enterprise whose headquarters looms over the outfield wall at Kauffman Stadium.
But Hildebrand will take the stage Friday, March 2, at the Midland Theater as part of the Ultimate Doo Wop Show. He and his original partner, Jill Jackson, will perform their #1 hit song, "Hey, Paula," for the first time in Kansas City as Paul and Paula.
Hildebrand was a college student from west Texas in 1962 when he wrote "Hey, Paula," the song that rocketed him to fame that year as half of the duo Paul and Paula.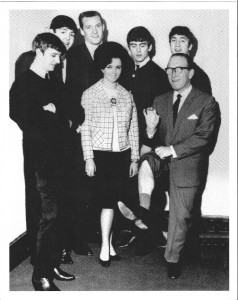 The pair toured the world (though not Kansas City) behind the hit. They were so hot they even bumped the Beatles off of a BBC television show in 1963, Hildebrand recalls. The photo here (with British comedian Arthur Askey, right) was taken afterwards at the Beatles' request, Hildebrand said.
Then, almost as quickly as Paul and Paula rose to the top of the charts, Hildebrand chucked it all for "real, adult life," leaving Jackson and the Dick Clark Caravan of Stars in mid-tour.
He moved to Kansas City in 1967 to join FCA. He was a pioneer in contemporary Christian music, too, before getting back together again with Jackson to reprise Paul and Paula for oldies shows like the one Friday at the Midland.