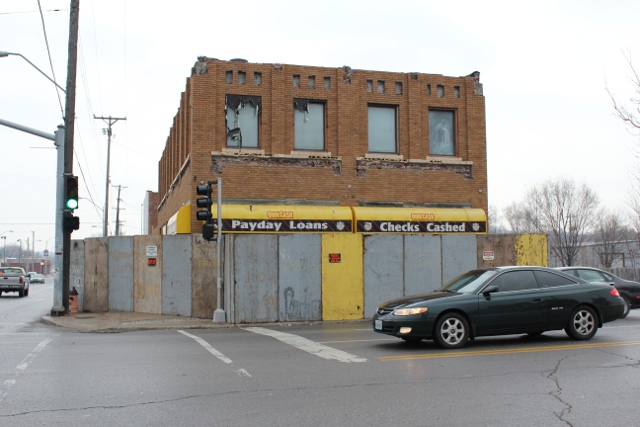 The birthplace of punk rock in Kansas City is coming down. Well, maybe not the birthplace, but the site of one of the earliest clubs to feature punk and new wave music, mainly by local bands, in a big way has an imminent date with the wrecking ball.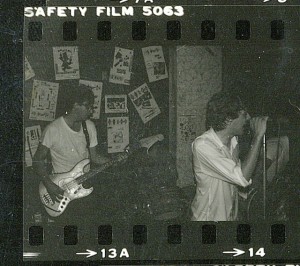 According to a story at kshb.com, the orange brick building on the southeast corner of 47th and Troost is coming down to make way for a new Ollie Gates shopping center. Lately, it housed a payday loan operation. But in 1981 it was the Music Box, where the cool kids gathered and bands like Duchamp, the Gear and Yardapes were in regular rotation.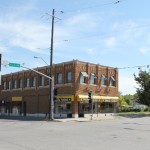 According to a Kansas City Star magazine cover story by Art Brisbane and Jo E. Hull ("Rock and Rebellion, Kansas City's growing New Wave scene," April 28, 1981) Music Box proprietors Craig and Pam Travitz booked punk bands into the basement of the Plaza East Tavern, 4719 Troost, calling it the Downliner, for nearly a year before they opened the Music Box a few doors to the north. In both places, they booked the progenitors of the local punk scene, as well as regional acts like Wichita's Embarrassment (see photo here and previous post.), Springfield's Morells and St. Louis' Brown and Langrehr.
The building that housed the Downliner was torn down many years ago.