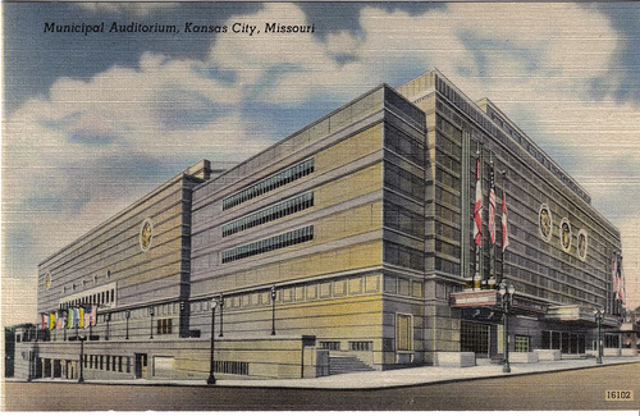 The magnificent Art Deco Municipal Auditorium, which will host a 75th birthday party Thursday, Oct. 13, has been the site of much Kansas City Rock History. Elvis Presley played three concerts there – May 24, 1956; Nov. 15, 1971; and June 29, 1974.

Other notable shows include the Jimi Hendrix Experience Nov. 1, 1968, and the Rolling Stones (with Stevie Wonder opening), June 22, 1972.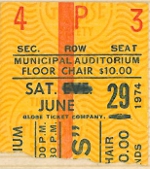 I saw several great rock shows at Municipal — Frank Zappa (12/5/81), Prince (3/19/83), Willie Nelson (2/25/79) — and one I recall as a disappointing snorefest (Eric Clapton, 2/20/78).
How about you? What shows do you recall attending at Municipal Auditorium? Post your comments below.
The public is welcome to attend a free luncheon (hot dogs and popcorn) from 11 a.m. to 1 p.m. Thursday, Oct. 13, at the Municipal Auditorium Arena, 301 W. 13th St. In addition to an ETA (That's "Elvis Tribute Artist," for the uninitiated) actors portraying Harry and Bess Truman, Franklin D. Roosevelt and basketball inventor James Naismith, plus Shriner clowns and members of the KC Roller Warriors will be on hand to add to the festivities.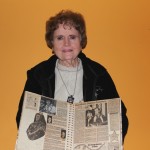 As part of the display of historical photos, the folks who run the Auditorium have invited JoAnn Streever, a member of the local Stuck on Elvis fan club, to display some of her memorabilia, which includes clippings and tickets stubs from the Elvis concerts she attended in KC, including his 1974 concert at Municipal.