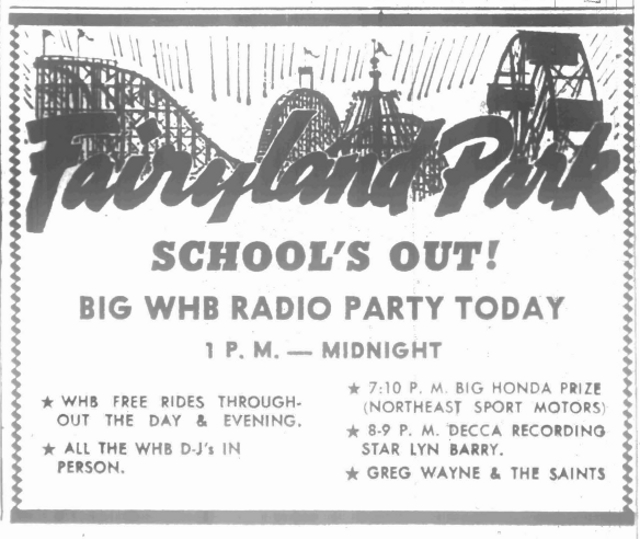 Kansas City amusement parks were often the site of rock concerts in the 1960s, '70s and '80s.
The tradition of "School's Out" concerts at Fairyland sponsored by Top 40 radio station WHB goes back farther than I realized in my earlier "World's Happiest Broadcasters" post. Those events took place in the early 1970s. I have since found a newspaper ad (above) from June 1965 touting such a show with Len Barry of "1-2-3" fame as the headliner. That song came out the following month on Decca Records and went to #2 on the pop chart. I wonder if Barry sang it here? Anybody out there recall that show, or others at Fairyland?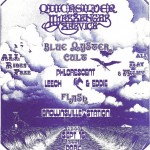 I have heard the Shadows of Night played there once. And of course, Chris Fritz promoted multiple Carney Rock bills there in the mid-'70s featuring bands like Spirit. (See photo, below left)
As for Worlds of Fun, I recall seeing shows by Squeeze and Ray Charles in an outdoor amphitheater there, but it must not have been in 1980, the year this ad (below right) was published. The big-name headliners that year were Rick Nelson, Hall and Oates and Kool & the Gang.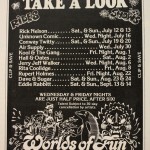 I contacted the folks at Worlds of Fun earlier this year, but they have no record of what acts played there when. The park is now owned by the Cedar Fair group, and they have not promoted a concert series. The 1980s-era shows took place under WOF's original Hunt Midwest ownership. I don't have any WOF-concert ticket stubs, and I've saved almost all of mine, so I wonder if tickets were even printed for these shows. It looks like some were free with regular admission, and some carried a 99-cent surcharge.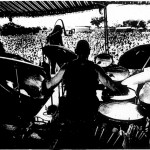 So who out there can help? Anyone recall seeing a rock concert at Fairyland or Worlds of Fun? Got any photos or memorabilia to share? Leave a comment below or contact rick [at] kcrockhistory [dot] com