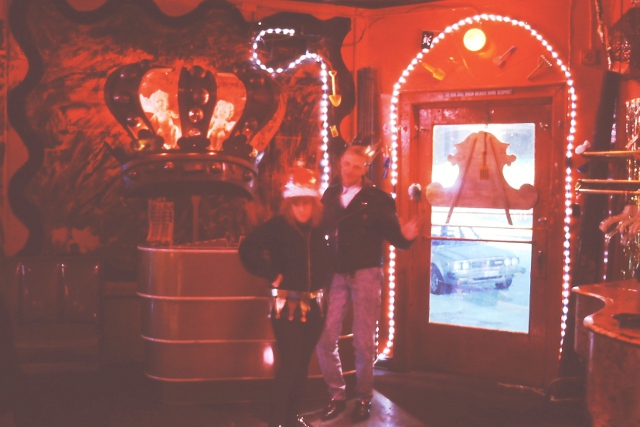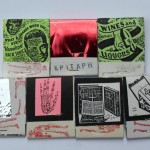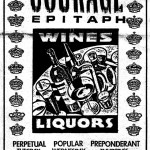 Epitaph, 11 E. 31st St., was the apotheosis of punk in Kansas City. Shabby-chic, tragically hip and infused with art-student sensibilities, the bar was a stone's throw from VFW Post #18 but miles from that scene's hardcore aesthetic. Black lights made the blue martinis served by bartender Rubber Robbin glow even more devilishly.
No doubt, though, it was Epitaph's blood red and evil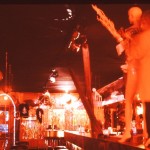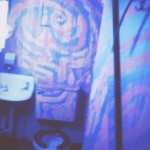 black color scheme and its gothic iconography of crosses and crowns that drew Christian picketers to the corner of 31st and Walnut streets a few times during its two-year lifespan, 1986-88.
While there is no shortage of conjecture, the real motive of the arsonist who burned the place down may never be public knowledge. In any case, the spot where Epitaph stood at the base of the KCMO/KCTV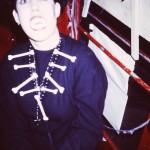 tower is today a parking lot used by Public Television station KCPT.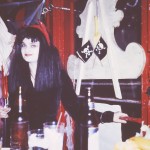 However, thanks to Jeff Gladhart and Rachel Williams, the Kansas City Art Institute grads who founded Epitaph and Archaic Smile clothing and who now live in New Orleans, we can go back for a Halloween party circa 1987. As I recall it, the soundtrack would include stuff like Love and Rockets, Phillip Boa, Depeche Mode and Wolfgang Press.
Courage!