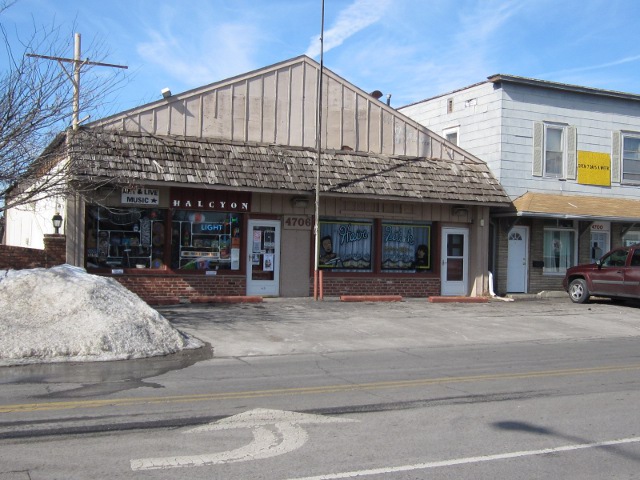 Rod Peal is a rock musician-turned-entrepreneur who opened Halcyon Diversified Trading in December 2009 at 4706 Mission Road, Roeland Park, Kan. Peal buys and sells a variety of hip goods, from used vinyl records to musical instruments to furniture. On the second Friday of each month, he hosts an art opening with live music.
Peal had heard that the location was once a rock club, but no one was able to confirm it for him until now. The building once housed not one but two rock clubs catering to teens in the mid-1960s.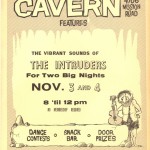 Gary Mallen, who is now a graphic artist and ad agency owner, played at the Cavern club when he was the bassist for the Intruders, which existed from about 1964 to 1968. Mallen provided the poster shown here. It has "1964" written at the top in pencil.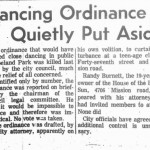 If that notation is accurate, the Cavern club preceded the House of Rising Sun at 4706 Mission Road, because the club is referred to by the latter name in a June 17, 1965 article from the Kansas City Star. If you read between the lines, the story concerns a sort of "Footloose" incident in which city fathers got up in arms over "close dancing" at the teen emporium.
If anyone recalls attending a show at the Cavern or the House of the Rising Sun, or which club came first, please leave a comment.

Addendum, 4/12/2012: Rod Peal has moved from one former rock venue to another. Earlier this month, he closed the Halcyon Diversified Trading store on Mission Road. This weekend he will reopen as a vendor at the Cowtown Mallroom flea market, held each Sunday in the former Cowtown Ballroom, 3101 Gillham Plaza.