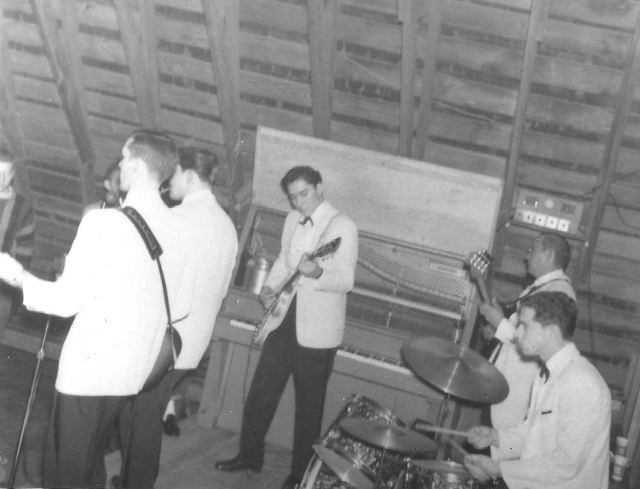 According to several sources, the Kansas City area's first homegrown rock band of note was Larry Emmett and the Sliders. While African-Americans were playing and listening to rhythm and blues in local clubs at least since the early 1950s, the flowering of white rock bands did not occur until after the Elvis Presley explosion of 1956.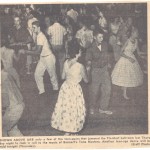 In fact, Larry Emmett was not a white man, but a Native American who was born on the Prairie Band Potawatomi Reservation near Mayetta, Kan. His parents moved to DeSoto, Kan., where Larry attended high school and began playing the guitar.
Upon his 2011 induction into the Kansas Music Hall of Fame, saxophonist Jim "Sweet Lips" Wilson told The Eudora, Kan., Reporter that the Sliders won a battle of the bands sponsored by WDAF-TV in 1958.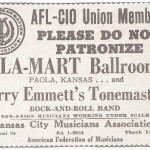 In the late 1950s and early '60s, the band played gigs from Kansas City to Omaha, Neb., and many points in between. Their early engagements included high school dances and privately sponsored "teen town" parties, as well as Berry's Barn in Olathe, Kan. — one of several area barns converted to dance halls during that era. They also performed at KC nightclubs, including the Promenade Ballroom at 31st and Main streets and the Crossroads at Benton Boulevard and Swope Parkway.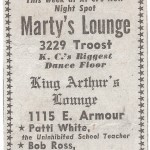 Larry Emmett and the Sliders consisted of Emmett (guitar and vocals), Charles "Bud" Ross (later of Kustom amps fame, on bass and vocals), Frank Huffman (drums) and Jim Wilson (sax and vocals). Before Ross joined, Larry's father, Chris (aka Flash), often played the bass. Larry Emmett fronted several other bands before and after the Sliders, including the Tonemasters and the Swingin' Indians (the latter group featuring Tom Bark, later of Colt 45/KC Blues Band).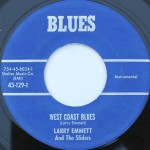 The Sliders recorded one seven-inch 45 rpm record, released in 1959 or '60 on their own Blues label. The titles, credited to Emmett, are "West Coast Blues" and "Bluesy," and they are, indeed, slow blues instrumentals.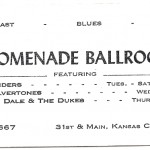 Emmett's ex-wife, Annette Boudreaux of Parkville, Mo., says Emmett loved the blues and that the Sliders covered songs by B.B. King, Hank Ballard, Muddy Waters and Bo Diddley, among others. "Their theme song was 'Honky Tonk' by Bill Doggett," Boudreaux said. "He didn't do all that gyration (Ed note: a la Elvis). He did the duck walk like Chuck Berry, though, and he could put his guitar behind his head and play it like that."
Emmett left the Kansas City area in the late 1960s and died in 2000 in Albuquerque, N.M. Frank Huffman is also deceased. Jim Wilson lives in Eudora, and Bud Ross lives in the Kansas City area.