Those Chicago-based musical archaeologists at the Numero Group are offering up a chance to own a slab of Kansas City Rock History. Three years ago they released a brilliant 2-CD set titled "Titan: It's All Pop!" It is 40 tracks of locally recorded, 1970s-vintage power-pop from the Titan label, which was headed by Tom Sorrells and Mark Prellberg. Now Numero has released a four-LP version.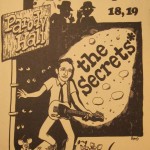 Says Numero: "The original 40-song double disc was sequenced as a kick-ass mix tape. For the 52-song, quadruple LP, we dissected the tracks into their own unique sides, giving the Boys their own LP, letting Gary Charlson and the Secrets* split an album, giving Arlis! and Gems their own sides, and creating 'Teen Titans,' a sort of prequel to 'Just Another Pop Album,' (Ed. note: A sampler album from back in the day) by putting Millionaire At Midnight, J.P. McClain & the Intruders, Scott McCarl, and Bobby Sky onto the fourth album." The beautifully written, highly informative booklet gets a makeover, too.
Then there are all the extras Numero is offering with this $50 set. The first 1,000 orders get a fifth disc – a 10-inch live Boys EP. And the first 301 orders will get a second bonus item from a list that includes original Titan 45s (Charlson's "Real Life Saver" and "Shark" among them), EPs and LPs. If that's not enough, 100 randomly selected pre-orders will get an original Titan business card. Sorrells says Numero will sell just 2,000 to 3,000 of the Titan LP box sets, in total.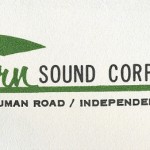 Sorrells has been working with Numero on another project, too. It's a sampler culled from a set of recordings Tom rescued from the now-defunct Cavern studios in Independence, Mo. Cavern was active recording local rockers (and others) during the 1960s and '70s. Sorrells describes the Cavern set as essentially the fifth edition of his "Monsters of the Midwest" series of bootleg LPs and cassette tapes that date back to the early 1980s. Featured bands will include the Classmen, Burlington Express, 19th Century Sound Affair , Baxter's Chat and the Changing Times. He hopes it will come out within the next year, he said this summer.