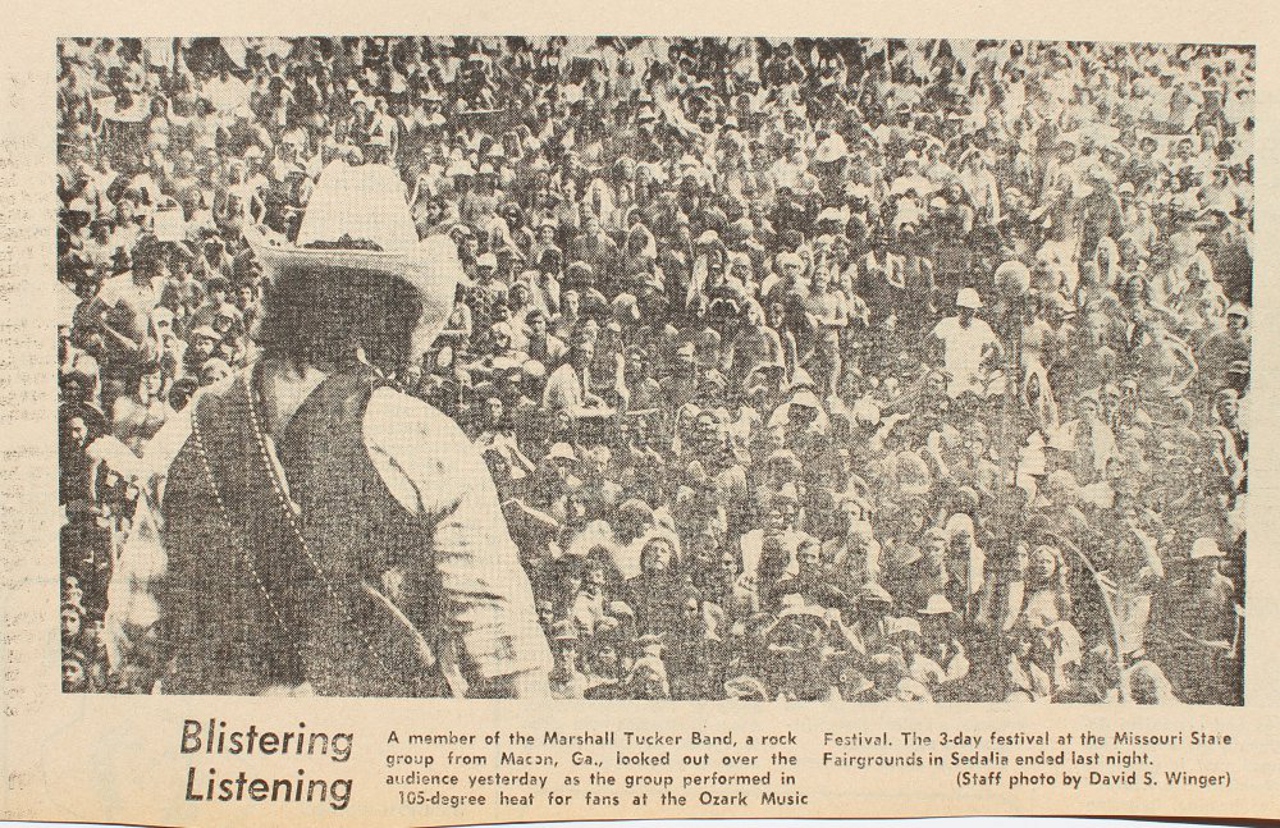 Thirty-seven years ago this week, more than 100,000 young rock music fans descended on Sedalia, Mo., (population 22,000) for three days and nights of debauchery known as the Ozark Music Festival.
The event held at the state fair grounds July 19-21, 1974, has been called the height — or the nadir — of decadence in a decadent era. The 22-act bill included several destined to become Rock Hall of Famers (Eagles, Skynyrd, Seger) performing at their peak. Yet critics called it a disaster, likening the OMF to Sodom and Gomorrah, Hooverville and the aftermath of a tornado.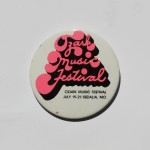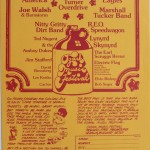 To be sure, the Ozark Music Festival featured epic quantities of sex and drugs and rock and roll. But there was also violence and overflowing toilets, injury and even one death. And heat. Everywhere throughout the fair grounds and the adjoining town, 100-degree, no-shade, oppressively humid, mid-summer heat.
High temperatures led to lots of nudity and semi-nudity among festival-goers. That probably freaked out the good citizens of Sedalia almost as much as reports of rampant drug sales and use in and around the fair grounds, even as outnumbered police and highway patrolmen sat on their hands outside the gates. The kids drank from people's garden hoses and peed on their lawns; they stripped corn and pigs from farmer's fields; they bum-rushed and broke windows at a grocery that had been limiting the number of entrants.
Things got out of hand rather quickly at OMF, given the number of people who showed up. But the actual attendance figure is impossible to know (estimates generally cite 100,000 to 150,000 or more over the three days) because, as KC-based promoter Chris Fritz noted, the perimeter fences were breached even before the doors officially opened on Friday morning of the festival weekend.
When the show was over, the event was probed by a special committee of the Missouri Senate, a Pettis County grand jury and a couple of lawsuits. In the end, nothing much came of it.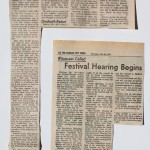 But what a difference a generation or two can make.
When Chris Fritz held an April 25 news conference at the Kansas Speedway to announce his Aug. 5-6 KanRockSas Music Festival there, KCK tourism officials were at his side to hail the economic impact of a hoped-for horde of 100,000 attendees.
Even Sedalia now looks at the OMF through rose-colored glasses. In 2009 the Chamber of Commerce mounted an exhibit at the Historic Katy Depot to mark the 35th anniversary. A related website remains up, containing among other things a guestbook filled with comments from people who attended. (See Links below and "We were there" below for excerpts.)
Jeff Lujin was born in Sedalia in 1971 and grew up hearing tales – some true, some apocryphal — of the OMF.
"It's part of Sedalia's lore; everybody's heard about it," Lujin explained.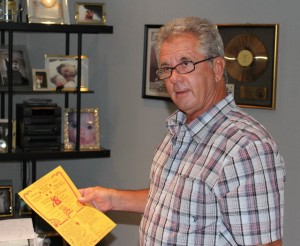 He's been working on a documentary film about the festival for a couple of years now, recording hundreds of hours of interviews and collecting a like number of photos, plus Super 8 movie film shot by attendees.
"There were some biker gangs … everyone talks about the tunnels, mostly with fear. Lots of violence happened there. Lots of drugs," Lujin said. "It wasn't quite Altamont, and it wasn't quite Woodstock."
Fritz today says the problems at OMF were mostly attributable to the unexpectedly large crowd that showed up – four or five times what he and his partners expected.
He insists he will be better prepared, should the crowds at KanRockSas rival those of the OMF 37 years earlier.
"We were there at Ozark Music Festival"
(Note: all misspellings sic)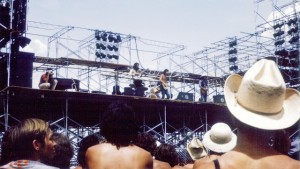 "I can remember Wolf Man Jack announcing the first baby being borned there during the Eagles concert … I was SO sunburned across my shoulders that I was blistered, but we were having the best time of our lives … Naked people were everywhere. People swam in the lagoon near the race track to cool off. Drugs were everywhere. The tunnels leading into the racetrack were lined with drug vendors selling anything I had ever heard of. People were passing out and being hauled off. The music was outstanding but conditions were horrid. If you needed to relieve yourself you did so openly in public. There was no other option … do remember Joe Walsh sing Rockey mountain way. The guy on the loud speaker selling everthing from Weed to Mexican junk red … I also remember the tunnell. Any drug you wanted was in that tunnell. Tables set up and guys with billboards on … People don't believe me when I tell them that Marshall Tucker, Lynyrd Skynryd, Joe Walsh w/ Barn Storm and The Eagles played one after another in one night  … It is the first time I had ever seen anyone shooting up … It was clear that there was no police control. we were free for the first time in our lives … I remember seeing someone with a dog pulling a little red wagon filled full of bags of pot with a sign that said LIDS $15 … I can't believe my parents let me go.  Maybe I didn't tell them where I was going … By the time I left I was dazed confused and dehydrated and had to hitchhike all the way back home."
Were you there at the Ozark Music Festival? Please leave a recollection below. And contact rick [at] kcrockhistory [dot] com if you have photos or memorabilia to share.
Links:
Chamber of Commerce exhibit
http://www.ozarkmusicfestival.com/
OMF documentary film preview:
http://www.youtube.com/watch?v=IWm51kJGIKo&NR=1
Home movie showing crowd:
http://www.youtube.com/watch?v=1LLpgi8-xGY&feature=related
Home movie showing crowd, infamous tunnel, Electric Flag performing:
http://www.youtube.com/watch?v=9sYy83nO-bY&feature=related
One guy's recollection:
http://www.youtube.com/watch?v=yKDPclPlIxE&feature=related
German group Locomotiv GT performing at OMF:
http://www.youtube.com/watch?v=GAcndR5gUX0