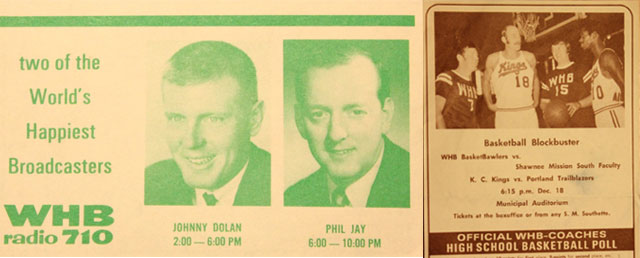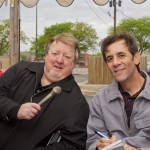 I got a chance to talk to a boyhood idol this past weekend: Phil Jay, formerly the #2 on-air personality on WHB-AM, Kansas City's dominant #1 radio station during rock's golden era of the 1960s.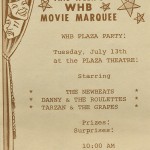 As Phil and many other reference works tell it, WHB owner and Omaha, Neb., native Todd Storz was the inventor of Top 40 radio. WHB was one of the first to employ the format 24-7, starting soon after Storz bought the station in 1954.
Phil Jay joined top dog Johnny Dolan on air at WHB-AM 710 in 1968, at a time when it was drawing huge ratings and its announcers were local celebrities. He remained with WHB until 1993. Today he lives in Olathe and has a mobile disc jockey service.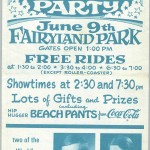 WHB played a role in promoting lots of events around town, too, including some of KC's earliest rock concerts. A series of "Plaza Parties" were held at the Plaza Theatre in 1964 and 1965 featuring national names like Ray Stevens and locals such as Roger Calkins and the Silvertones. In the early 1970s, the station also sponsored a series of concerts and special high school days at Fairyland Park, which was at 75th and Prospect.