Here are some posters I saved from the early 1980s punk/new wave scene.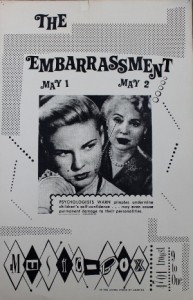 My faves, the Embarrassment, are represented with a poster from the same general time frame as the photos in the post below. Some of the other key punk venues are here, too: the VFW Hall, Louis Craig Post #18, 3027 Walnut St.; Parody Hall, upstairs at 811 W. 39th St., near Southwest Trafficway; and Lawrence, Kansas' fabled Outhouse, carved out of a corn field three miles west of the city limits. (See map detail on how to reach it!)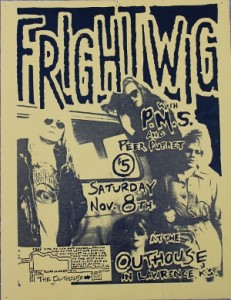 If you have memories of these places or these particular shows, please comment below.
These were my salad days, but I need lots more posters from every stage of the rock era, so please be in touch if you have items to donate to the cause. I only want to scan them! Email rick [at] kcrockhistory [dot] com.